News
by SEBASTIAN WöBER on 28th August 2013
under Adapters & Filters, Arri Alexa XT, Cameras, Canon EOS 7D, Canon EOS C300, Lenses, Mattebox, RED One, REVIEWS, Sony NEX-FS700
cinema5D presents the Beauty Filter Test. We have tested 18 different glass filters with 6 different cameras and 2 different lenses to give you a feeling of how glass filters may (or may not) enhance the look of a digital camera nowardays. Among these filters (provided by Tiffen) are some of the most widely used filters by cinematographers around the world. ...
by SEBASTIAN WöBER on 27th August 2013
under Arri Alexa XT, Cameras, Canon EOS 7D, Canon EOS C300, RED, RED One, REVIEWS, Sony NEX-FS700
Ever wondered how the Canon 7D REALLY looks like next to an Arri Alexa or Sony F65? This video brings you the answer.
We took these shots from our extensive Beauty Filter Test and placed them side by side so you can get a feeling for how the cameras compare in the studio setup we had. Note that this is not a thorough camera review, but just an opportunity to watch the same high detail, high dynamic range scene on these 6 cameras with the same high quality PL lens and the same lighting, graded professionally to match. ...
by SEBASTIAN WöBER on 1st February 2013
under Announcements, Cameras, Canon EOS 1DC, Canon EOS C100, Canon EOS C300, Canon EOS C500, Color Correction, Picture Styles
Filmconvert 1.31 (released today) adds support for the Canon C300 and with it opens the doors to all cameras using the C-LOG gamma. This means you can now also match the C100, C500 and 1DC to accurately reproduce the look of certain famous film stocks. ...
by SEBASTIAN WöBER on 17th December 2011
under Canon EOS 7D, Canon EOS C300, Sony F3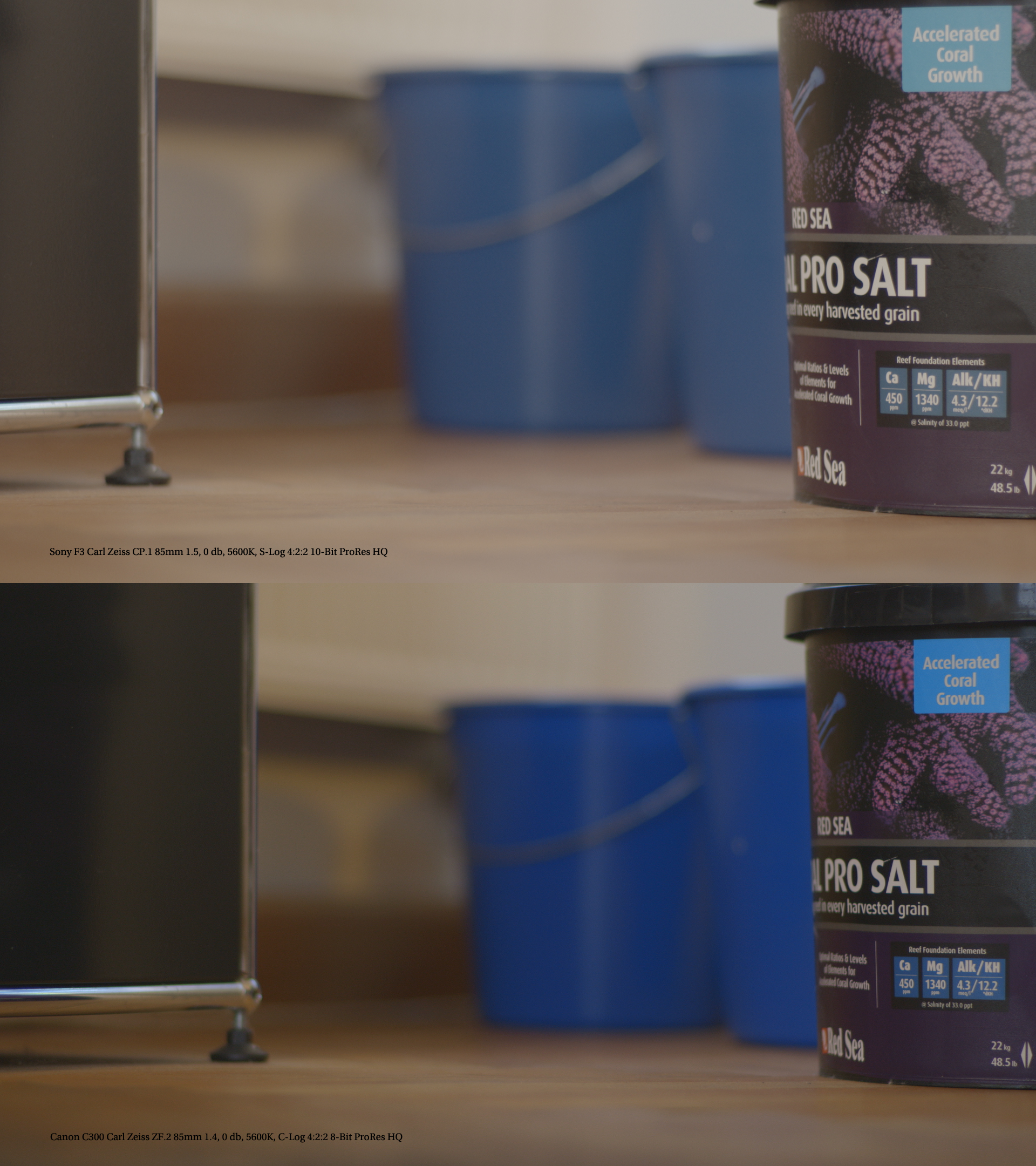 German filmmaker Sebastian Wiegärtner did a nice lowlight performance comparison between the Canon 7D, Sony F3 Basic & S-Log and Canon EOS C300 with C-Log....
by SEBASTIAN WöBER on 2nd December 2011
under Canon EOS C300, REVIEWS
Yonathan Yi sent us this video he made with the Canon C300. It seems like this one was never picked up by Canon due to obvious reasons, but I felt it would be...
Subscribe to our Newsletter

Latest Featured Articles

Categories