News
by SEBASTIAN WöBER on 28th August 2013
under Adapters & Filters, Arri Alexa XT, Cameras, Canon EOS 7D, Canon EOS C300, Lenses, Mattebox, RED One, REVIEWS, Sony NEX-FS700
cinema5D presents the Beauty Filter Test. We have tested 18 different glass filters with 6 different cameras and 2 different lenses to give you a feeling of how glass filters may (or may not) enhance the look of a digital camera nowardays. Among these filters (provided by Tiffen) are some of the most widely used filters by cinematographers around the world. ...
by SEBASTIAN WöBER on 27th August 2013
under Arri Alexa XT, Cameras, Canon EOS 7D, Canon EOS C300, RED, RED One, REVIEWS, Sony NEX-FS700
Ever wondered how the Canon 7D REALLY looks like next to an Arri Alexa or Sony F65? This video brings you the answer.
We took these shots from our extensive Beauty Filter Test and placed them side by side so you can get a feeling for how the cameras compare in the studio setup we had. Note that this is not a thorough camera review, but just an opportunity to watch the same high detail, high dynamic range scene on these 6 cameras with the same high quality PL lens and the same lighting, graded professionally to match. ...
by SEBASTIAN WöBER on 5th July 2012
under Canon EOS 7D, Special Offers
B&H offers a very interesting deal on the Canon EOS 7D body that expires today.
Regardless of the meaning of this huge sale here's a chance to get a new 7D at a very affordable price.
Why this deal is interesting even though the new & cheaper EOS...
by SEBASTIAN WöBER on 11th June 2012
under Audio, Canon EOS 7D, Firmware, Firmware Update, HDSLR, Rumors
Good old Canon 7D will soon get a firmware update.
According to Read more
by SEBASTIAN WöBER on 17th December 2011
under Canon EOS 7D, Canon EOS C300, Sony F3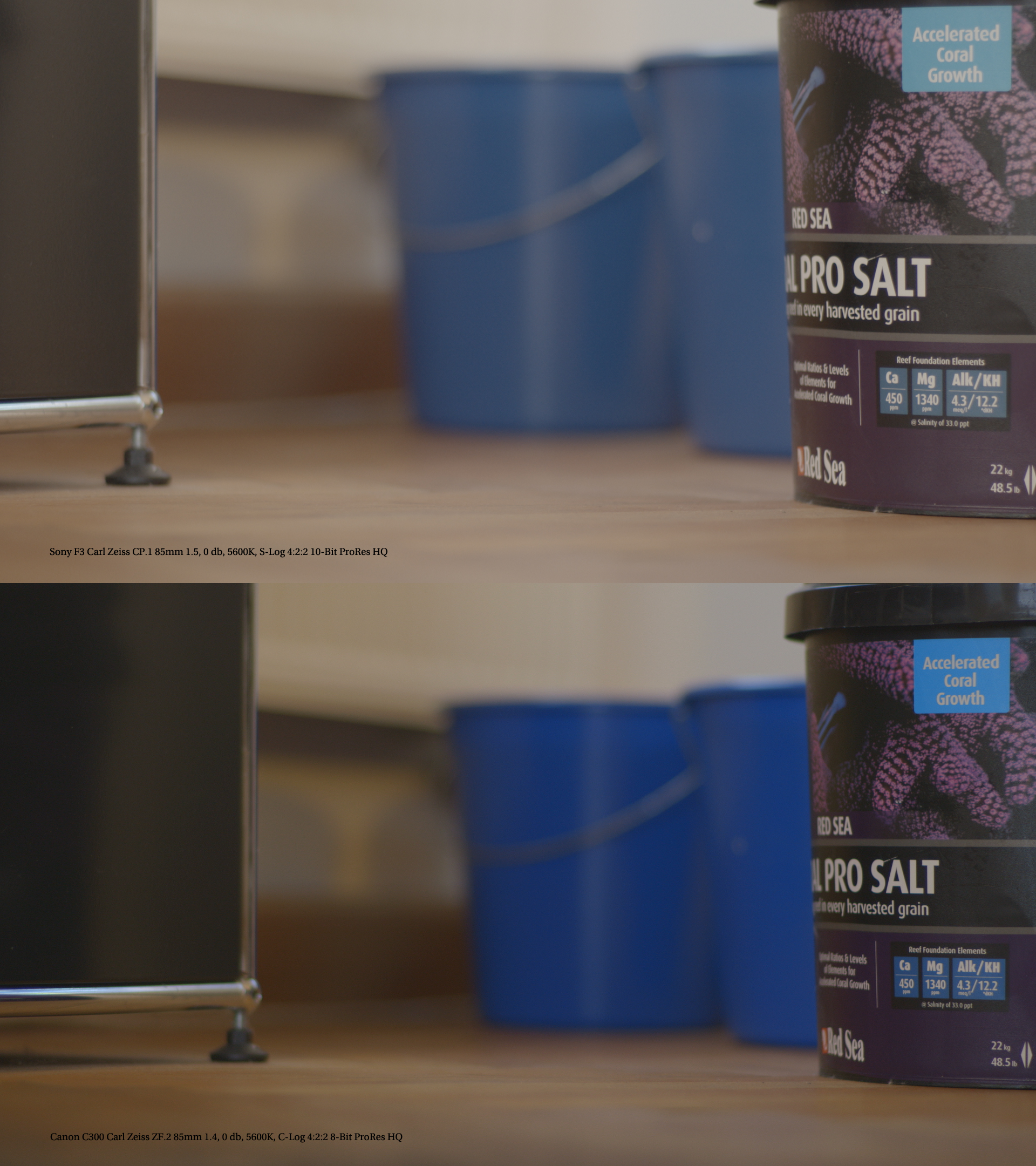 German filmmaker Sebastian Wiegärtner did a nice lowlight performance comparison between the Canon 7D, Sony F3 Basic & S-Log and Canon EOS C300 with C-Log....
by SEBASTIAN WöBER on 24th April 2011
under Canon EOS 7D, Firmware
This 7D 1.2.5 firmware came out several days ago, but apparently Canon pulled it from their servers again. Why? Nobody knew. Canon even denied the existance of this firmware as someone suggested in an e-mail to me. I was skeptical about posting this firmware, but now a phonecall with a Canon rep confirms that the firmware is fine. He also said that Canon is renewing their download portal thus delaying the availability of the firmware file.
Most important fix:...
by JARED ABRAMS on 11th February 2011
under HDSLR
DOP Justin Talley sent me this little promo piece that he shot with a bunch of HDSLR's. He was also kind enough to break down the shoot for us. Here is his side of the story. Click here to check it out.
We also rocked and rolled with two additional Canon T2is which were operated by either Thanos, camera assistants or planted by me.

Car footage was shot with either the 7D, 5D MkII or with Contour HD cams provided by Matt Farah of The Smoking Tire (Matt also provided the 5D MkII).

Our "Shotmaker" rig was Matt's Raptor with a jib mounted to his trailer hitch.  OJ operated the 5D w/a 16-35L off the end of the jib and monitored off of my Lilliput cause, well, if it fell to the ground and got run over, no one was gonna cry.
by JARED ABRAMS on 20th January 2011
under Gear, HDSLR
I got this via email from the guys over at Teradek. I had the chance to test out the Teradek Cube while reporting for The Guardian at CES. We used it for a live feed from the showroom floor. It was a harrowing experience to say the least. This video shows off the F-Stop Aerial Media helicopter more than the wireless transmitter. The delay is still a bit of an issue but the wow factor is still there. Transmitting to an iPhone or iPad will be the next step in...
Subscribe to our Newsletter

Latest Featured Articles

Categories